WELCOME TO SINFER CORPORATION
Comprehensive support
Products manufactured in Taiwan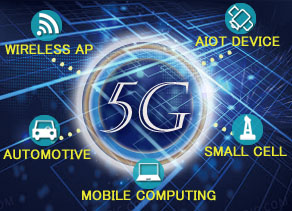 What's New
2020.9.10
5G 高速 低レイテンシ クリスタル部品提案
5G(第5世代移動通信システム)が普及する2020年代、インターネットの接続対象はますます広 …………………
SINFER provides a comprehensive support for the manufacturing of all products.
Our services range from EMS (electronics manufacturing services) to component
supply, logistics and assembly. SINFER can even provide partial support when
necessary and is your best partner to respond to all business demands in Taiwan.
JDMS, EMS >

SINFER JDM (joint design manufacturer) services possess excellent design capabilities and a complete one-stop manufacturing system. We offer the best manufacturing and supply system.
SINFER also works with customers on product design and manufacturing coupled with board, mechanical design, software design, manufacturing and validation to fully address customers' expectations and requirements as well as the needs of various applications.

Display (LCD, Mini LED, OLED & ePaper) >

SINFER provides products ranging from consumer electronics to industrial machines and various automotive products (LCD panel/component, touch panel and kiosk equipped with touch display) demanding high reliability. For customized products, we also offer comprehensive solutions including high brightness modification, optical filter and touch and paste. Our richtechnological capabilities and experiences make SINFER your best choice from trial to mass production of ODM component/display.